Hästens
"Luxury Beds For The Best Sleep Imaginable"
Hästens: History Since 1852
Hästens was founded in Sweden in 1852. It is a family company with a legacy running through six generations. Each generation has played a major role in shaping the company along the way.
Today, Hästens is a world leader in the handcrafting of luxury beds. They only use ethically sourced natural materials, used in traditional bed making techniques. The skills they use have been passed down through generations of master craftsmen for 160 years.
In the early days, Hästens were master saddlers and upholsters. With the introduction of the car there was less need for saddlery. Because of this, the family then focused on producing beds by hand by master craftsmen entirely of natural materials.
Hästens are passionate about their beds. This unrelenting passion has driven them to pursue their dream over six generations. So that they can help you fulfil your dream of getting a good night's sleep.
Purveyor to the Swedish Royal Court (1952)
Hästens has had the honour of serving as an official supplier to the Swedish Royal Court for three generations. They were appointed Purveyor to H.M. the King of Sweden in 1952 by King Gustav VI Adolf. They have been delivering beds to the Royal Court ever since. This is a true privilege.
What makes a Hästens bed so special?
Superior Comfort – Beds that effortlessly support your body's natural contours and sleeping position. Because your body and mind deserve nothing less.
Pioneering Quality – These luxury beds are made to be used for 25 years.
Brand Reassurance – You can rest assured that you are investing in the ultimate luxury brand. People worldwide love and admire the brand. This is because Hästens make the finest handmade beds you can buy.
Healthy Rejuvenation – After sleeping in a Hästens bed you'll feel alert and rejuvenated. In addition, your body and mind will be sharp and focused.
Innovation and Expertise – Hästens has the expertise and innovation of six generations worth of research and development. They use this knowledge to design the best beds in the world. Therefore you'll have the most comfortable bed you've ever slept on.
Experience – From the moment you step into our Showroom you will see the level of refinement. In addition, you will admire the Swedish design from the hands of elite master craftsmen.
Heritage – Founded in 1852. The oldest maker of beds in Sweden.
Hästens Natural Materials – Hästens use only the best quality sustainable, ethically sourced pure natural materials. Furthermore, these materials are healthy, clean and not exposed to chemicals.
The Iconic Blue Check Hallmark – There is not mistaking Hästens. The iconic Blue Check is instantly recognisable.
Master Craftsmen – All Hästens beds are handmade by master craftsmen through six generations. Handmade beds will give you the best sleep. So you will have a superior level of comfort and quality.
The Natural Materials in a Hästens bed
Horsetail Hair – Perfect for Sleep – Each strand of horsehair has a hollow tube that acts like a miniature airway. Therefore this helps to wick away moisture and lets fresh air in. Horsehair is free from allergens. Horsehair is an organic material with antibacterial, anti-fungal and anti- dust mite properties. Hence contributing to a healthy, hygienic sleeping environment.
Cotton – Keeps you Cool – Cotton also helps ventilate and wick away perspiration and high humidity.
Wool – Nature's Minor Miracle – Wool is nature's minor miracle. Pure wool will ensure you are warm when it's cold and cool when it's warm.
Flax – Stay Grounded – Flax diverts static electricity. Static electricity can almost certainly cause headaches and itchy skin. Hästens carefully calculates the layers of flax used in their beds so as to remove static electricity from your body.
Pine – Strength and Beauty – Finally, Pine is carefully selected from Pine trees from Sweden's northern forests in their bed frames.
The Natural Materials in a Hästens bed
Sleep Naturally
Beds made with natural materials allow air to circulate and wick away moisture.
A bed made from natural materials is chemical free. This is especially important for your health. It will help to regulate your body temperature whilst you sleep.
We spend one third of our lives sleeping. Therefore it's very important to get the best quality night's sleep you can.
We all need a good night's sleep in order to lead a healthy existence
In addition, sleep will help to protect you physically and mentally
Sleep will help to boost your quality of life
Our brains will almost certainly function more efficiently after a good night's sleep
We need sleep for our bodies to restore and rejuvenate
Our muscles will grow, repair tissue and synthesize hormones whilst we sleep
Hästens: UK's Largest Showroom (by Private Appointment)
Our Hästens Showroom in Amersham has the largest display of beds in the UK.
We have 22 Bed Models on display in all bed tensions so that we can accommodate all body types.
Our Showroom in Amersham is private therefore allowing you to relax in a tranquil environment. This is the only way you can test the quality and comfort of a Hästens bed.
Private Free Parking directly outside the showroom
Appointments available Monday – Sunday and evenings (7am – 10pm)
It's so easy to visit us by train – 30 mins from London (Marylebone Station)
Our customers travel to us from London and all over the UK. Because they want to test all the beds in the range
Also we will collect you from Amersham station if you wish to travel to our showroom by train
Sleep Experts and Private Sleep Consultation
Our Sleep Expert, Richard has over 10 years of expertise and knowledge
Richard is the UK's leading Hästens Sleep Expert
Richard and the team have all been extensively trained in Sweden by Hästens
Ask for our Sleep Expert, Richard
Make an appointment to visit the Hästens Amersham Showroom
Tel: +44 (0) 1494 431200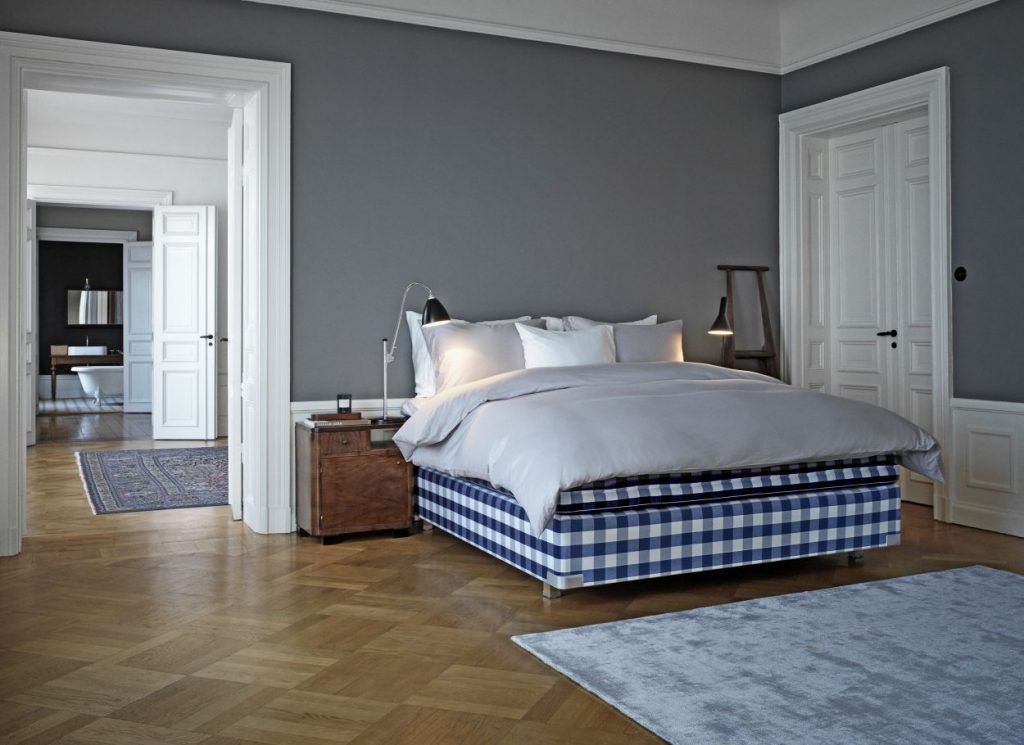 Hästens make the world's most comfortable and luxurious beds
So let us help you achieve "The Best Sleep Imaginable"